It was a Wednesday afternoon, and a relatively quiet day in the office. We were brewing plans for the weekend ahead, when the phone rings. On the other end: Dom from Mantality.
"Boys, fancy a trip to Barcelona to cover the Ultra Pirineu? You can film it as well if you want!" I turned to grin at my colleague, Adam who shared my expression. That Friday morning we were on a plane heading to Barcelona, pens and cameras at the ready, with no idea what we were heading into…
The views were undeniably beautiful as we drove a couple of hours north of Barcelona, surrounded by the terrific yet eerie Pyrenees Mountains early Saturday Morning. As the fog surrounded us we made our way to the starting line.
The task in front of the runners would intimidate even the best of athletes. The Salomon Pirineu Marathon is a 28 mile endurance run through the Cadi Moixero National Park, with heights reaching 2400m. The Ultra Marathon covers a staggering 68 miles, with the athletes climbing to heights of over 6800m.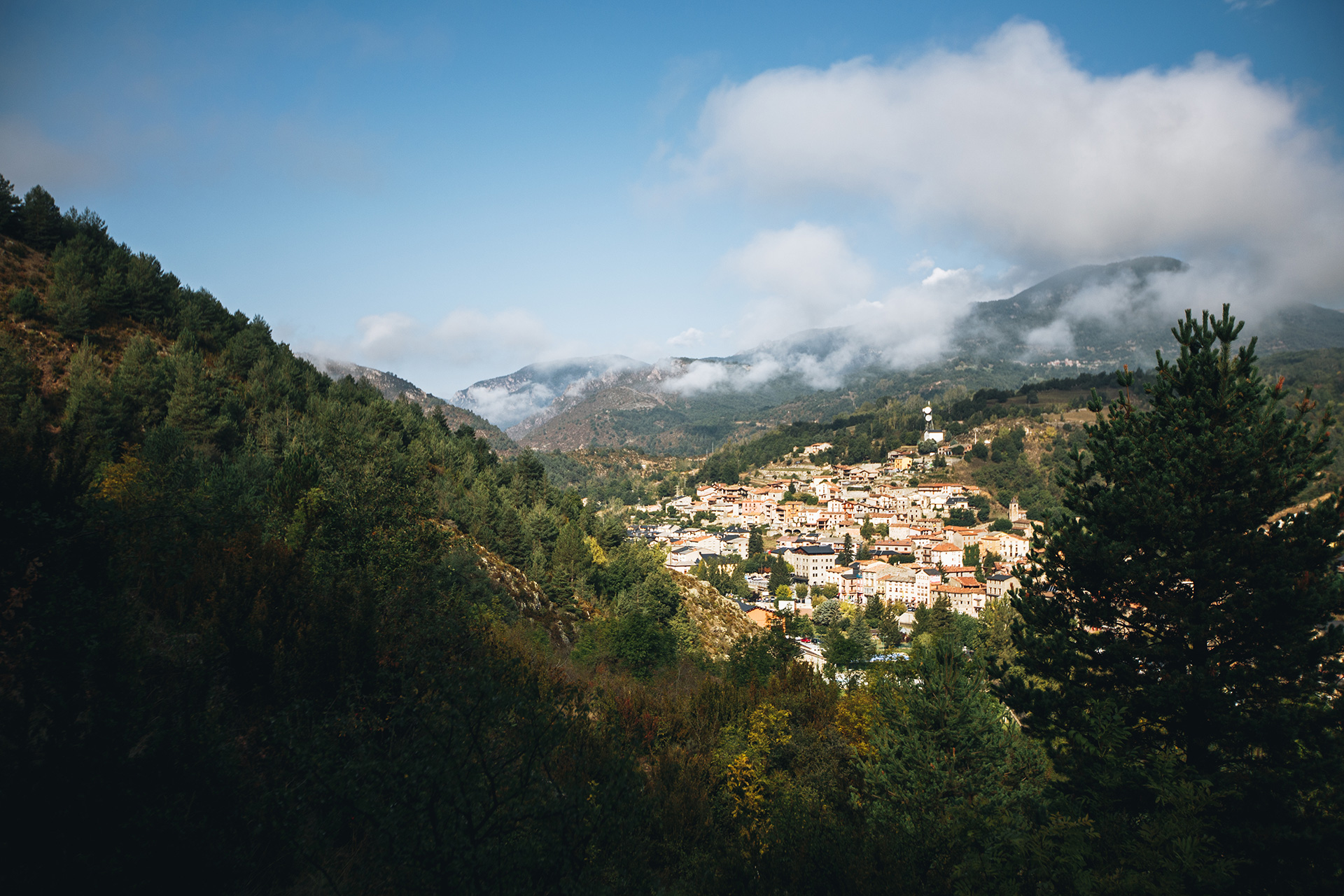 We spoke to Norway-based Kilian Jornet, a six-time champion of the long-distance running Skyrunner World Series and winner of some of the most prestigious ultra marathons, about why he loves racing. "I love racing for different reasons. I think when I started I wanted to win the race, like I really wanted to WIN races like the ultra Pirineu but since last year, I think it's that I love racing because of the ambience." Bear in mind, this is a man who pulled off the incredible feat of scaling/running to the summit of Everest in one day without oxygen.
[column size=one_half position=first ]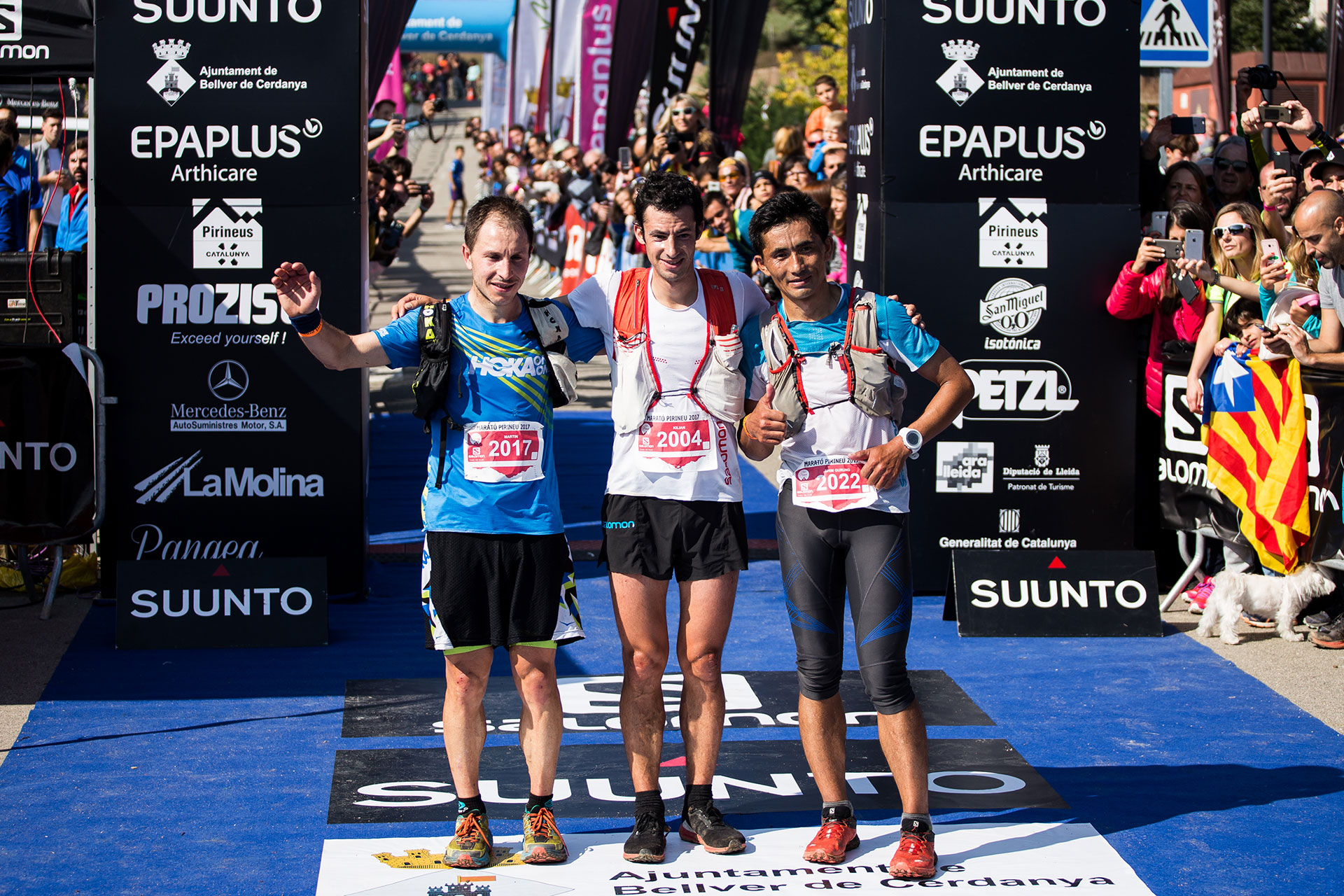 [/column]
[column size=one_half position=last ]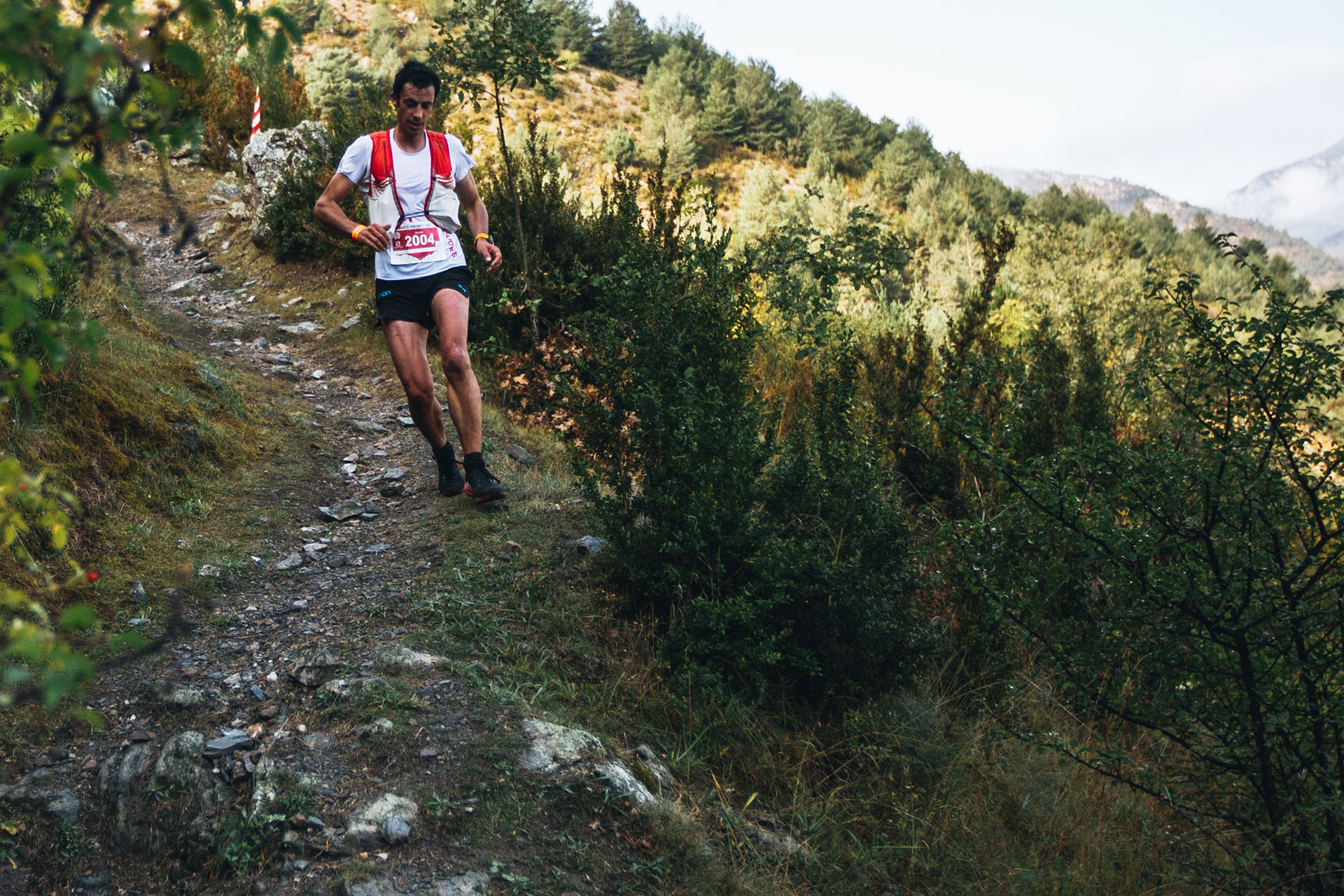 [/column]
With the marathon taking place 5km from where Kilian grew up, it's fair to say this was an important race for Jornet, and for his local supporters who showed up to support him. "I feel very excited about it, the race actually passes five metres from the school I went to and where my mother is living, so it's really cool to be running on the trails I grew up on. Whatever the result, it's a nice way to finish the season." Kilian won his race with a time of 03:44:28. Nicolas Martin took second place with a time of 03:44:54 and in third place came Bhim Bahadur with a time of 03:46:52.
Killian spoke of the emotional stages he goes through in a race and how he handles them:"I think the stages are really different, normally it's excitement at the beginning because you are excited about racing, then the more you go in you begin to feel fatigue so you start focusing  more on the race and your performance. I'm someone who is always optimistic. I try to – if it's a bad moment – to think about what I need to do to be better, if it's to drink, to eat, to slow down."
Kilian was composed throughout the race, even at the finish line where a horde of media and fans came rushing to see him. He's an inspirational figure, simply because he's so humble about his incredible achievements. He loves what he does, and wants to scale even greater heights than he already has.
Tom Owens, a British runner for the Salomon international running team, has never been to this race or run through the Pyrenees. "The unknown element is very appealing. I've done a lot of races on the circuit, and so to do something new is very exciting." He also expressed his love for the sport and how it enables him to travel: "[I'm] just really lucky to come to places like these, to the Pyrenees with lots of like-minded people. It's not just about the amazing places, but also the community as well. You see lots of old friends and make new friends and get to try new food, but I guess the number one draw is the amazing places you get to see."
Having been completely submerged in trail running over the weekend, I've developed a great respect for this unique, incredible sport. Its beautiful locales give way to extremely difficult geographical hurdles, but the support for the runners is overwhelming whether they finish first or last. The sport is not about times, ranks or trophies. As cliché as it sounds, trail running is about taking part, being in the mountains with friends, pushing yourself to your absolute limits and challenging yourself. It's a sport that relies on mental wellbeing and being able to focus on your surroundings. All senses must be sharpened and working cohesively, in order to overcome the challenges ahead and finish the race.
Trail running has definitely inspired me to brush the dust off my running trainers and get out into the hills. Perhaps you too might find solace in mountains and marathons.