Mantality's John Mojsa got to catch up with champion Muay Thai fighter, entrepreneur & traveller Sean Fagan! Sean is the full package, he discovered Muay Thai when he was 19 and it completely changed his life. He decided to quit his 9-5 to travel the world inspiring others to be the best versions of themselves through this art form.
Currently his Muay Thai record is 19-6 and I hold the TKO and WKA US national title at 145lbs.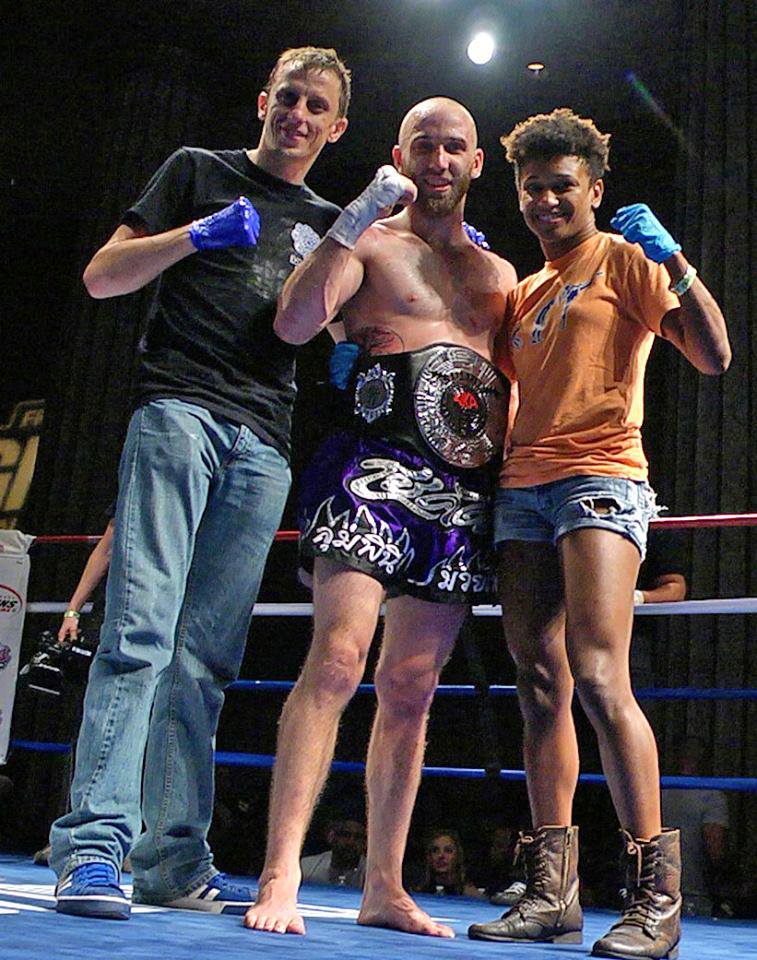 There are so many great lessons to learn in this article and it was a pleasure to interview Sean, remember if you love the article to share share share!!!
What is Muay Thai & why have you fallen in love with it?
Muay Thai is the "art of eight limbs" which is a martial art that originated in Thailand as a form of combat training. After being used in times of war it become a competitive sport in the early 1900's and is now the national sport of Thailand.
I fell in love with Muay Thai because it ultimately has helped me become a better, healthier, and more confident person. The dedication, discipline and work ethic I've developed through Muay Thai has seeped into all aspects of my life and has helped give me purpose to wake up in the morning and better myself. However, the thing I love about Muay Thai the most is definitely fighting. When I fight, it is a surreal, out of body experience that shines a light on who I am. I'm forced to dig deep to push through the intense training camp and conquer the roller coaster of emotions leading up to a fight. In addition to that, I've also had to persevere over serious injuries, extreme fatigue, devastating losses and a number of other challenges throughout my career. These challenges have helped me learn an incredible amount about myself that I would never known if it weren't for Muay Thai.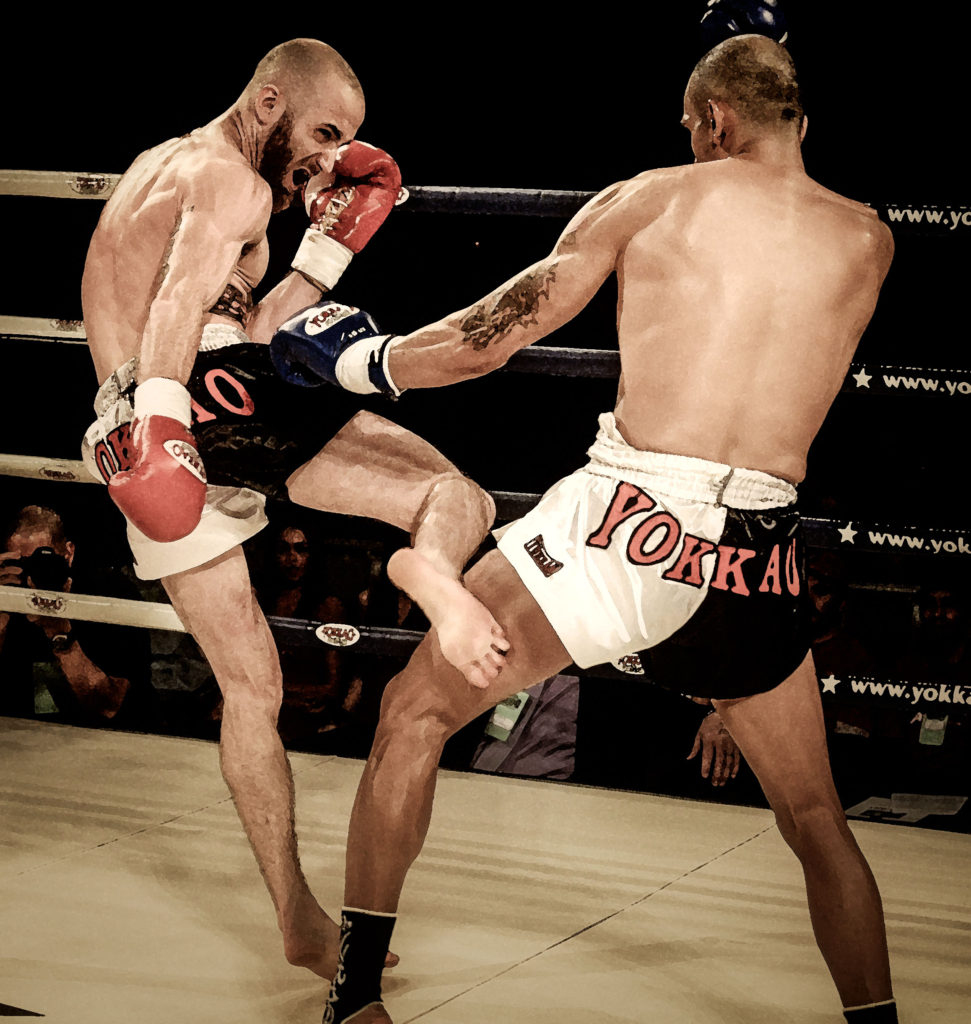 Your record is 19 wins & 7 losses, that is a pretty impressive record Sean, my question to you is what do you learn more from your wins or your losses?
Definitely the losses. When you lose a fight, it's quite different than losing a game of baseball or football because of the fact that you are the only one to blame. Not only that, but chances are you got beat up in front of a crowd of your friends, family and fans who came to watch you win.
Needless to say, when you lose, you are forced to reflect and figure out what went wrong and how you can get better for the next fight. Losing also keeps me humble and hungry for the next fight because I feel like I have more to prove moving forward. That being said, I hate losing and will be working hard so it hopefully never happens again!
What does Muay Thai mean to you and how do you think it can add to peoples lives positively?
Muay Thai is literally my life. It's my hobby, my passion, my job… it's basically my entire world besides my family and friends. It has given me purpose and makes me want to better myself in all facets of my life.
"I truly feel like Muay Thai is one of the best tools for unleashing human potential. Not only will you get in phenomenal shape and learn one of the most effective forms of self defence, but the discipline, drive, work ethic, respect, and character you build throughout your martial arts training directly correlates to the rest of your life. Most people think of fighters are tough, mean people, but ironically enough, Muay Thai fighters are some of the nicest, most respectful people you'll ever meet."
As a Muay Thai fighter your main focus is on physical health but we have read some of your posts on mental health and know you work on your mental health just as much, what did you do & do you do to work on your mental health?
The mental side of training is arguably more important than the physical. Without a strong, resilient mind, it's easy to give up during intense training sessions or to slack off when you're feeling tired. It's crucial to constantly work on building your mental toughness by improving your self awareness.
I do this by visualisation, meditation and positive self talk. I also make sure to keep a training journal where I write out my thoughts and emotions so I'm able to become more in tune with why I'm feeling a certain way, or why I'm hitting a roadblock of some sort.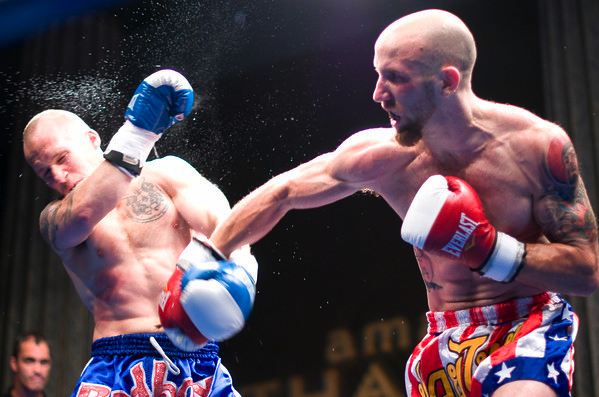 What top tips could you give to someone looking to start Muay Thai?
JUST DO IT! I know it sounds so cliche, but people are always waiting for the perfect time to start something. Find a gym, join the gym, and start going to class. It's as simple as that. If you don't have a gym nearby, then my Youtube channel is a good place to start learning the fundamentals of striking.
You have fought at all the top Thai stadiums & USA stadiums, which ones were the most special for you.
To be honest I haven't fought in the top Thai stadiums yet, but I do plan on it in the near future. But as of right now, winning my first championship title at Madison Square Garden will always be one of the best moments of my life. It was a rematch against a tough opponent I faced a few months before and we went blow for blow the entire fight. In the 5th round I came out with a "knock him out, or get knocked out trying" mindset, and fortunately I was able to put him away in the final minute of the round. That feeling is something I'll be trying to replicate for the rest of my life.
What were those experiences like & what did it mean to you to fight there?
"It was unreal. Having a sold out crowd in the theatre of MSG cheering and watching my every move felt like I was living inside a movie. I could feel the crowds energy with every kick that landed and it helped me perform the best I've ever had. The best part of all was getting the championship belt strapped around my waist as I saw my family and friends in the stands yelling and cheering for me. That moment will live with me forever."
Sean I have personally followed your journey for the past 18 months and your two websites NakMuayNation.com & muay-thai- guy.com are absolute gold mines for anyone training Muay Thai competitor.
Where did the idea come from to start your entrepreneurial journey with these websites?
I originally started Muay Thai Guy as a training journal so my friends and family could follow my journey as a fighter. As time progressed, I had more and more fans reach out asking me questions about what I did for training and for some advice on how to do certain techniques.
Instead of writing individual responses, I began writing blog posts and posting videos to share my tips and experiences with the rest of the Muay Thai community. It continued to grow over time until it's reached where it is today.
Can you break down the purpose of each site and what it consists of for yourself and for readers/watchers?
Yes of course!
Muay Thai Guy (www.muay-thai- guy.com) is the #1 free resource for training tips, technique tutorials, mental training advice, nutritional guidance, Thailand information and basically everything Muay Thai. If you have a question about anything Muay Thai related, you'll be able to find a number of blog posts, videos and podcasts to help you with it.
Nak Muay Nation (www.nakmuaynation.com) is our premium membership site with over 300 members of passionate practitioners. This is a step up from Muay Thai Guy because the content you get as a member includes more detail-oriented tutorials, behind-the- scenes training footage, articulate breakdowns of fight strategies, a variety of video courses including titles like Boxing For Muay Thai, 21 Killer Kicking Drills, Defensive Dominance, Clinch King and a number of others. We're looking to come out with a newer, even better version of Nak Muay Nation in2017 that I'm really excited about.
Thailand Training Camp (www.thailandtrainingcamp.com) is for the camps that I host in Bangkok, Thailand. The #1 goal for almost every Muay Thai practitioner is to travel and train in the home country of Muay Thai, so I decided to host immersive training camps where we literally live, eat, breathe Muay Thai all day, every day. It's the best way to completely immerse oneself into the culture and training of Muay Thai.
Muay Thai Retreat (www.muaythairetreat.com) is a "train-cation" for people who want to take a vacation, but don't want to take time off their training. I host retreats in Nosara, Costa Rica where we train Muay Thai, go surfing, practice yoga and enjoy the beautiful beaches and jungles of Costa Rica.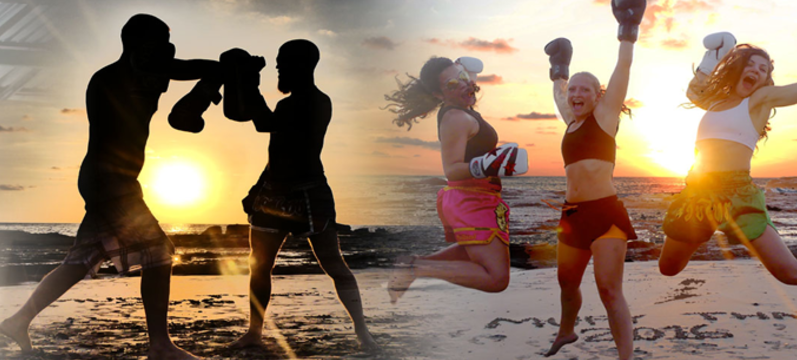 On top of your awesome sites you do retreats around the world, where are they? How long are they?
My training camps in Thailand are hosted at Khongsittha Gym in Bangkok. There are options to stay for 2, 4 or 8 weeks and if you wanted to fight while you are there we are able to match you up on a local promotion.
We also take group trips to fight nights at top stadiums, check out some tourist attractions and even experience the crazy Bangkok nightlife!
The retreats I host are in Nosara, Costa Rica at the Jungles Edge resort. These are a little more relaxed than the intensive training camps in Thailand, but we still make sure to train twice a day and get a good workout in. In between sessions we hang out at the beaches or by the #1 rated salt water Infinity Pool at the resort while getting served fresh Costa Rican cuisine, smoothies and juices… it's the life!
What is the usual itinerary and shenanigans going on at a Muay Thai Guy retreat?
Besides the twice a day training, we do quite a bit as a group. We'll have some down time to check out the local shops, walk to the beach, swim in the infinity pool or lay in the hammock while catching up on some reading. We also take an afternoon hike through the jungle to one of the most beautiful waterfalls I've ever been too where we are able to dive into while hanging out and enjoying the gorgeous surrounding.
Oh yeah, we also do beach bonfires, group dinners, surf lessons, and a whole bunch of other fun things!
What is the long term vision for The Muay Thai Guy & Nak Muay Nation, imagine 10 years from now what would your life and business look like?
I envision both Muay Thai Guy and Nak Muay Nation as being two of the most popular, most recognised brands in Muay Thai. Not only that, but I want these brands to play a major role in helping people throughout the world reach their full potential. I plan on investing money into training scholarships, building gyms in impoverished areas, and teaching seminars where the proceeds go to worthwhile causes.
Ultimately, I want to give back to the art that has given me so much.
What tips could you give to any one looking to quite the 9-5 rat race and follow their dream?
Make a decision. It's as easy as that.
"Do you want to conform to societies standards and do what everyone expects of you? Or do you want to create the life of your dreams and pursue your passions? You can either take the easy way and do what you're told, or you can step outside your comfort zone to pursue a worthwhile passion."
If you want to follow your dream, just do it. There are no excuses. There are people out there who have it much worse off than you who were still able to turn things around and live the life of their dreams. Just make the decision, believe in yourself, and work your ass off until you succeed.
What were the biggest failures & lessons you went through that made you become a stronger person?
This sounds corny as hell, but I don't believe in failure. Failure is when you stop trying, give up completely and refuse to learn anything from your mistakes. I'd like to thing I have learned a lot from my mistakes/failures, and if it weren't for those setbacks, I wouldn't be where I am today.
And to be honest, I don't think there has been was one BIG setback. It was the insane amount of small mistakes and challenges that really beat me down and made me doubt everything I was doing. It was not being able to pay rent because my website wasn't making any money. It was injuries I sustained from fighting that sidelined me for months. It was the number of times I got my hopes up thinking that I finally got things figured out, only to watch things fail miserably.
But, when I first started on this journey I knew that I was going to be faced with a lot of adversity, and it was my job to deal with them head on and become a better person because of them. So instead of feeling defeated when things didn't go my way, I would end up feeling more motivated than ever to continue working hard until things DID go my way.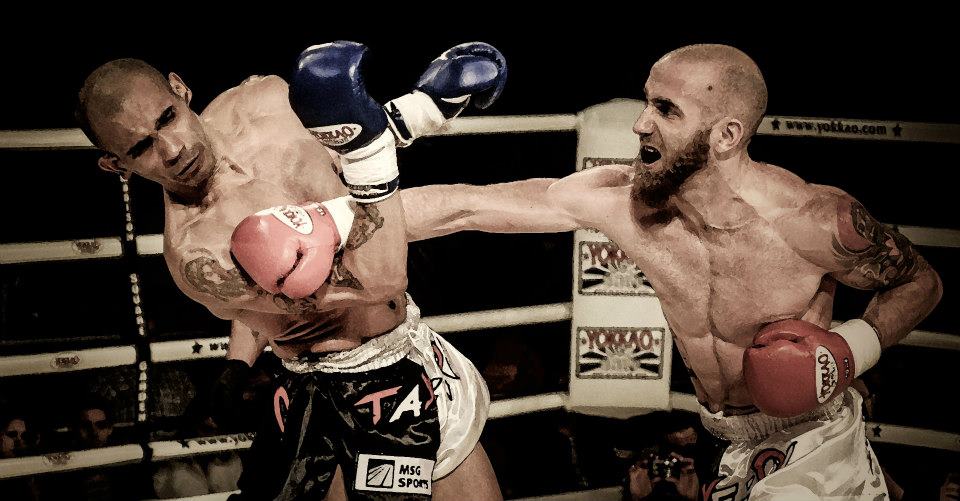 How spiritual are you?
I'd like to think I'm a spiritual person. I do a lot of introspective work and soul searching which has really helped me come to terms with my life and who I am. However, there is still a ton of work that needs to be done until I truly feel like I can call myself a "spiritual" person.
What does being a MAN mean you?
Being a man means being my true self. Not worrying about what society thinks a man should be, but being the type of man I think I should be. I was fortunate enough to have an amazing father who has showed me how to be a man; to be courteous, respectful, hard working, disciplined, humble, intelligent and open-minded.
What is the best advice you ever received?
My father has always told me to believe in myself. But other than that, I'm a big fan of proverbs and mantra's, with one of my favourites being from Confucius:
"It does not matter how slowly you go so long as you do not stop."
What's your pet hate?
People who can't think for themselves and believe in certain things because that's what they were told.
If you could speak to the 18 year old Sean Fagan just as you were coming into manhood what 2 pieces of advice you would give him?
1. Don't get distracted by the meaningless, mindless activities that many people fall prey to.
2. Workout every day. No matter what.
Sean, thanks! I just wanna acknowledge you as an inspiration to many and I am so excited for our readers to take the nuggets of inspiration, insight & motivation that you have shared with us! I personally hope to be at Kongsittha in July for a month as Muay Thai has already started to change my life fitness, mindset & spiritual wise!