I spoke with British welterweight mixed martial arts star, Paul 'Semtex' Daley, ahead of his July rematch with Josh Koscheck at Bellator 158 in London. In 2010, Daley lost the fight via a unanimous decision to collegiate wrestling standout, Josh Koscheck. The well-publicised strike that Daley threw after the final bell led to his release from the UFC and that incident remains one of the most talked about in the history of the sport. Six years on, the rematch was set and unfortunately, Koscheck had to pull out due to an injury. He has been replaced with former Bellator welterweight champion, Douglas Lima. Here is what Semtex had to say when he spoke with Mantality:
How is your training camp going ahead of your fight at Bellator 158?
Yeah, it's going well so far, the world is in motion; we're doing what we need to be doing. Yeah it's all good, I've been training for a while, like we've changed a few things round but I'm always in training. It's something to keep me interested; otherwise it's easy to lose sight of what you're actually doing.
It's been 6 years since your first fight with Koscheck, have you been hoping for a rematch for a while?
I don't know about hoping, but you know when he signed for Bellator it was a fight that made sense. You know, it's a big fight for Bellator, a promotion that's trying to get more and more of the market, but the Koscheck/Daley incident is remembered around the world by MMA fans and the reference point for what not to do after a fight for a career in the UFC! It's big, a lot of my fans wanted the rematch and it wasn't a very exciting fight and now people have seen me develop they know that the outcome will be different this time, so it's a fight that my supporters want as well.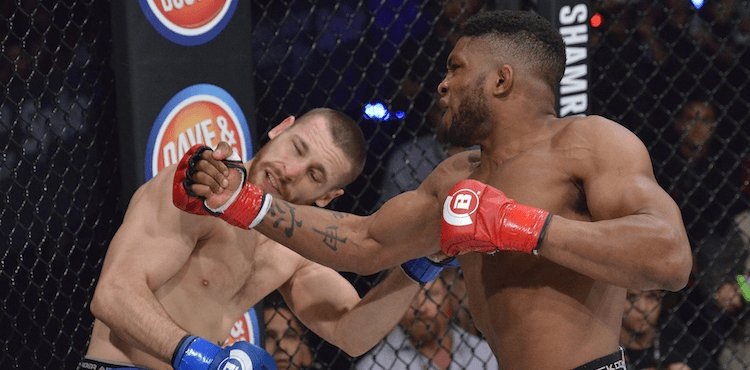 How different is the Paul Daley of today compared to the 2010 version, what different things are you bringing to the cage this time?
Well, everything really. I'm sure as a fighter and a person, I'm training correctly, I've got great, reliable training partners and coaches and I realise the opportunity much more. You know as a young kid, the UFC could have been any promotion to me, I didn't really realise I wasn't taking it all in, fighting in all the big venues. Fighting at these big venues, the MGM grand, at whatever arena in Canada, I wasn't treating it seriously, away from training I wasn't acting like an athlete. I was still going out, drinking with the boys, I was still going to Hooters and eating 20 chicken wings and stuff like that! I wasn't as serious as I am at this stage in my career, so a lot has changed.
What advice would you give to that younger self?
Just realise the opportunity. The sport was still fairly new, especially in the UK, when even though I'd been training to fight for a while, MMA started out as a hobby that started to pay well so I could do more of it. When the UFC came it was still that for me, it was a hobby that was paying very well, it wasn't as serious as I should have took it. Now it's become seen as a serious sport, there's a lot of money being thrown around now and a lot of big sponsors have got on board. At the time it was just a hobby and I was getting paid and I was young. The advice for a younger me is to realise the opportunity and treat it with more respect.
This rematch is taking place in London at the O2 arena, are you looking forward to fighting in front of a packed home crowd?
Yeah, fights in the UK go very well for me, I'm nice and relaxed, I can stay at home for a lot of it. Everything just seems to be easier; I'm in familiar surroundings and stuff so yeah I'm looking forward to it. I haven't got the long flight and the adjustment to do and stuff like that, so it should be good.
You have competed for the biggest mixed martial arts promotions in the world for a number of years now, what else do you want to achieve in the sport?
I want to get some titles, I've had titles but it's been a while since I've had like a championship title. I think the last belt that I won was a local UK promotion, FX3 or Cage Rage or something like that. I've not really got my hands on another decent belt and I want to collect a few more belts, for me it's nice to have mementos of your achievements and when you're a champion it's the pinnacle of the division or the organisation that you're in. To get a belt in Bellator, I'll be happy with what I've done so far in the sport.
You have been competing at the highest level for a long time now, what has been the biggest influence on your career so far?
Just to do more, I think the fact that I was removed from the UFC was massive for me. Had I stayed on at the UFC and had, what, eight more fights? Won all of them, won a proportion of them, had myself a title shot – I would have pretty much been in a position where a lot of the fighters of my generation or era are now. They're more gate keepers or on the back end of their career or on preliminary cards, whereas with me being removed from the UFC, it gave me that drive, it attached something to my name. I sort of came full circle and I'm one of the few fighters of my era that's still main eventing, you know I'm still on the posters, I'm still co-main eventing. Probably, me and Michael Bisping of the British guys are still able to fight on a main card, to co-main event or main event. All the other guys from my era, from my group of guys that went to the UFC at the same time, your Brad Picketts, Dan Hardy even though it's a medical issue, Tom 'Kong' Watsons, your Andre Winners – even though he's my boy who still helps me out in training a lot. All those sorts of guys, they're not there anymore, I'm still a relevant fighter. I'm fighting on a big card, I'm fighting on Spike TV in the USA, I'm still there. People are still talking about me. Had I not been ousted from the UFC, I would probably be irrelevant now. Oh yeah Daley, the old guy, he's fighting in the UFC. But now, I'm still there on a big promotion and the fans are still there.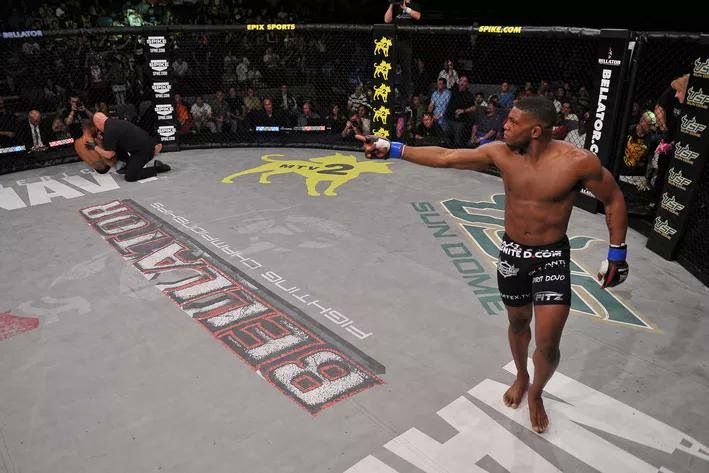 What do you think is the hardest thing about being a mixed martial artist?
Probably, the hardest part is finding your rhythm. You go from being a martial artist, to being a fighter and then all of a sudden you're an entertainer. You've got to take in all these different aspects of everything to try and find out what works for you. As well as your training routine, there's a lot more to just fighting, which is what I got wrong when I started. I've got to look at everything, being a martial artist, being a fighter, being an entertainer. I'm a family man now and myself as an individual, Paul Daley, I look at my training, I'm a different person when I'm training, everything that I'm eating, what I'm doing in my spare time, it all has to be considered. So, the hardest part is making sure that everything is correct. Balance to suit you; everyone is an individual so it has to be balanced to your lifestyle, your way of thinking, where you're going in your life. That's probably the most difficult part, finding that balance.
Mixed martial arts is a tough career path, you go through a lot in order to compete. What do you do to relax and unwind when you're not training and competing?
Just spend time with the family. I like the outdoors, going for walks and stuff, going on holiday, watching films. It's not really anything different to what I'm doing when I'm in training or any moment I get is spent doing one of those things, either I'm outside or with the family. One thing that I've learnt is to try and not have the stages… off-season, pre-season and then I'm in season… I just try and lead my life as a martial artist, as a fighter all year round. So that way, I don't have to adjust much. I'm just flowing man, like water, like Bruce Lee.
If you could change anything about the sport of mixed martial arts, what would it be?
Maybe the contracts, the UFC control a lot of the fighters. Bellator are there, World Series of Fighting are there, I think that the sport would do well to be like boxing, get some super fights going on. There was a point where you had Fedor and you had Lesnar and the heavyweight champion contracts and the promotions stopped that fight. I think if there was a bit more freedom to have a champion from the UFC to fight a champion from Bellator, I think it would make for bigger fights and make the sport a little more interesting.
Do you think that a fighters' union could go some way in achieving that?
Yeah, I think a few guys are trying to do that; Randy and a few other guys. It's a good thing to be fighting for. People think it's about trying to target the UFC, it's not, it's just trying to open the sport up more. It would benefit the sport, but I know it's hard to see, especially when you're sitting on a company worth billions, but it would do a lot more for the sport if these contracts were less restrictive and you could have cross promotional fights.
What goes through your mind on fight day and has it changed over the years?
Not much, I came from traditional martial arts and I was always a fan of that mental aspect of the martial arts I was participating in. I've always kept a relaxed state of mind, I know whatever I have done in training is what I've got when I go in there. I don't have to worry about anything, what if this happens… what if that happens… I'm pretty relaxed and pretty chilled. I just fight, I like to simplify it and a lot of the guys that come to sparring are a bit taken back by it. But, it's simple. What do you do when you go in there? I fight, my training is what prepares me for the fight, I don't go in with a particular game plan, I fight my fight and everything will evolve naturally, so by the time the fight happens I'm very chilled. There's not much going through my mind at all.
Wins, losses and injuries are part and parcel of any sport, do you have any advice for people when it comes to dealing with these highs and lows?
Just keep going, you have to keep going. If you want to be successful at anything, there'll always be adversity, always things that'll hold you back; whether its people's opinions, whether it's yourself, whether it's injuries or whatever it is, there will always be something trying to stop you from progressing. For me, I've had that throughout my career across the board, all those things: wins, losses, people. I've always believed in myself and my ability and I've always kept going. I'm at a good place in my life and I'm good to go as far as I can see.
You've put on some exceptional performances in the cage, do you think that when it comes to people's opinions of professional fighters, of professional athletes, do you think that they have unrealistic expectations and demands of these sports people?
Yeah, I think that your average person that will watch the sport, that doesn't participate or train, they always have strong opinions. More so people that train and participate in the sport, or have family members that are involved, they understand more of what's going on. If you have to value someone's opinion, and there's not many peoples' opinions I value, I value the opinions of the people close to me, family members, people that are around me that help me train and that interact with me.
People go through all kinds of things in life; everyone has got their own set of unique circumstances. Do you think that people need to be more open and accepting of an athlete's well-being?
Yeah, well we're all just normal people. I know people expect more from an athlete, they expect them to behave a certain way and to an extent, we should. We are all the same really, our occupations differ, but a fighter likes to go out and spend time with his family as much as the next man working nine to five, or a fan of the sport; the weekend comes and we like to relax. Everyone is the same, without being too crude, we are all human.
Do you have a message for the fans?
Yeah, buy tickets! I want the promotion to do well; I want Bellator to do well, so buy tickets and if not, tune in. Be vocal about the promotion, Bellator; there's not just one big show out there. Thanks to all the guys that supported me and kept me relevant, thanks to the fans.
Paul Daley faces Douglas Lima in the co-main event of Bellator 158 at the O2 Arena in London, on July 16th.
Tickets are on sale now: http://www.theo2.co.uk/events/detail/bellator-mma