Despite yoga being created by men, for men, it's still seen as predominantly a woman's activity. It takes a brave man to walk into a class full of women but the health benefits of yoga far outweigh this initial worry. If you are thinking of branching out, Health and Fitness Travel, the leading specialists in healthy holidays worldwide, are here to help with their comprehensive guide to why yoga is good for men.
The benefits
Most men are sceptical of yoga, believing that it will never compare to a heavy session in the weights room, but yoga is brilliant for increasing muscle tone and strength as you use your own body weight as resistance. It also increases flexibility and balance, loosening joints and stretching muscles, which can relieve pain and is essential for long-term health.
The benefits of yoga for men are not only physical but also mental; yoga is an excellent way to relieve stress, thanks to breathing techniques and controlled movements. If you're in a high-pressured job or have a busy day-to-day life, yoga will provide you with the timeout you need to relax and focus, which will also have positive effects on your immune system. In turn, you'll find your sleep is enhanced as you find a way to switch-off from your thoughts.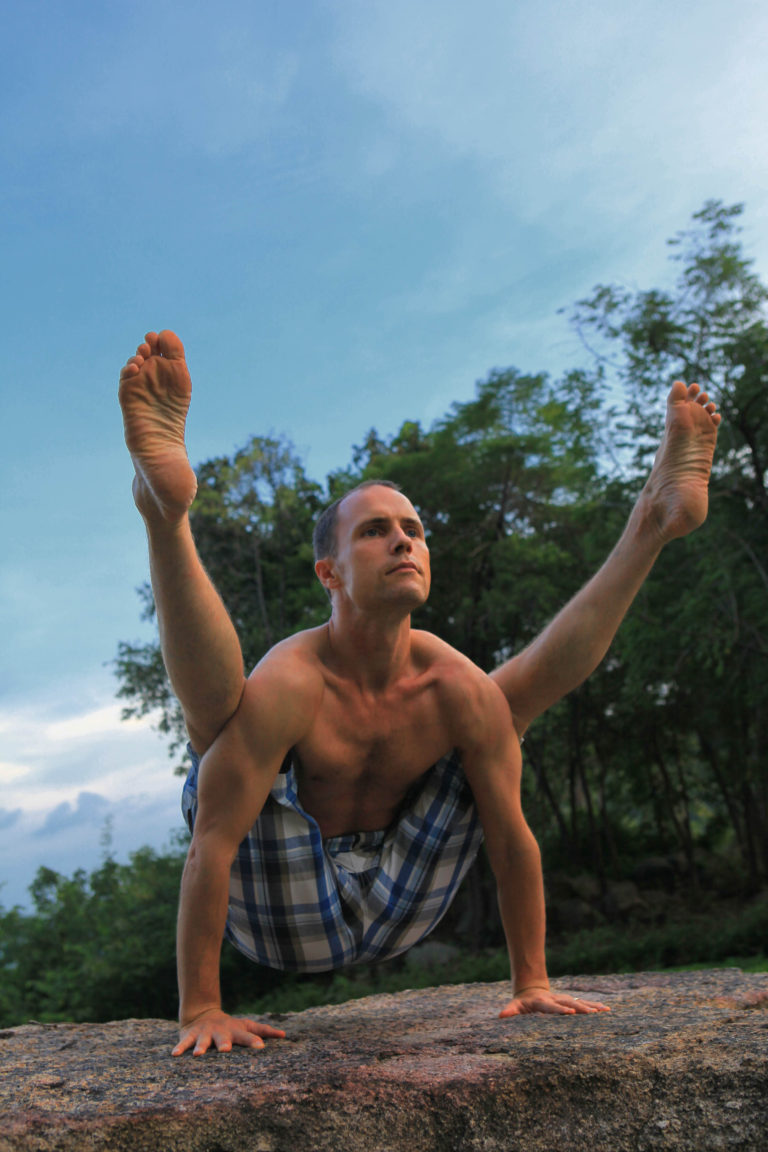 Yoga benefits other sports
Many athletes benefit from yoga and use it to enhance their performance as it incorporates more all-round movement and strengthens important muscles which aren't necessarily used in their chosen sport. This improves their overall performance and reduces their risk of injury. The New Zealand rugby team practise yoga to help them visualise the game ahead and stay flexible.
This works the same as if you use yoga to accompany your gym workout. If you're into running, which focuses on your lower body strength, yoga will balance this strength and help prevent a tight neck and shoulders. Stretching tends to take a back seat in the average male's fitness regime but is essential; yoga will fill this hole to prevent injury and speed-up recovery. Due to its mental benefits of increased focus and concentration, you'll be more dedicated to your fitness goal and will perform better in a stressful situation.
Yoga is for everyone
Yoga is beneficial for people of all ages and abilities; you may find a much older woman getting into positions that you, as a young man, can only dream of. But you'll get there with time and dedication, which will benefit your well-being in the long term.
There are many different types of yoga, so you'll need to find a style that suits you. You can try Hatha, Vinyasa, Ashtanga or power yoga, which has been attracting more men recently due to its more vigorous nature, amongst others. Ashton Kutcher is a fan of Bikram yoga, Jon Bon Jovi enjoys Hatha yoga and Sting is a fan of Jivamukti and Ashtanga styles, claiming it has reversed his ageing process.
Due to its flexibility and joint benefits, yoga is a highly effective way to rehabilitate your body after injury or an accident. David Beckham has hailed yoga as a key part of his fitness regime. He started practicing yoga initially after an Achilles' heel injury and insists that it was the key to his recovery. The co-founder of Health and Fitness Travel, Paul Joseph, has an inspirational story of how yoga changed his life after a serious car accident left him with damage to his lower back. It gave him pain relief, increased flexibility and the ability to switch off and focus.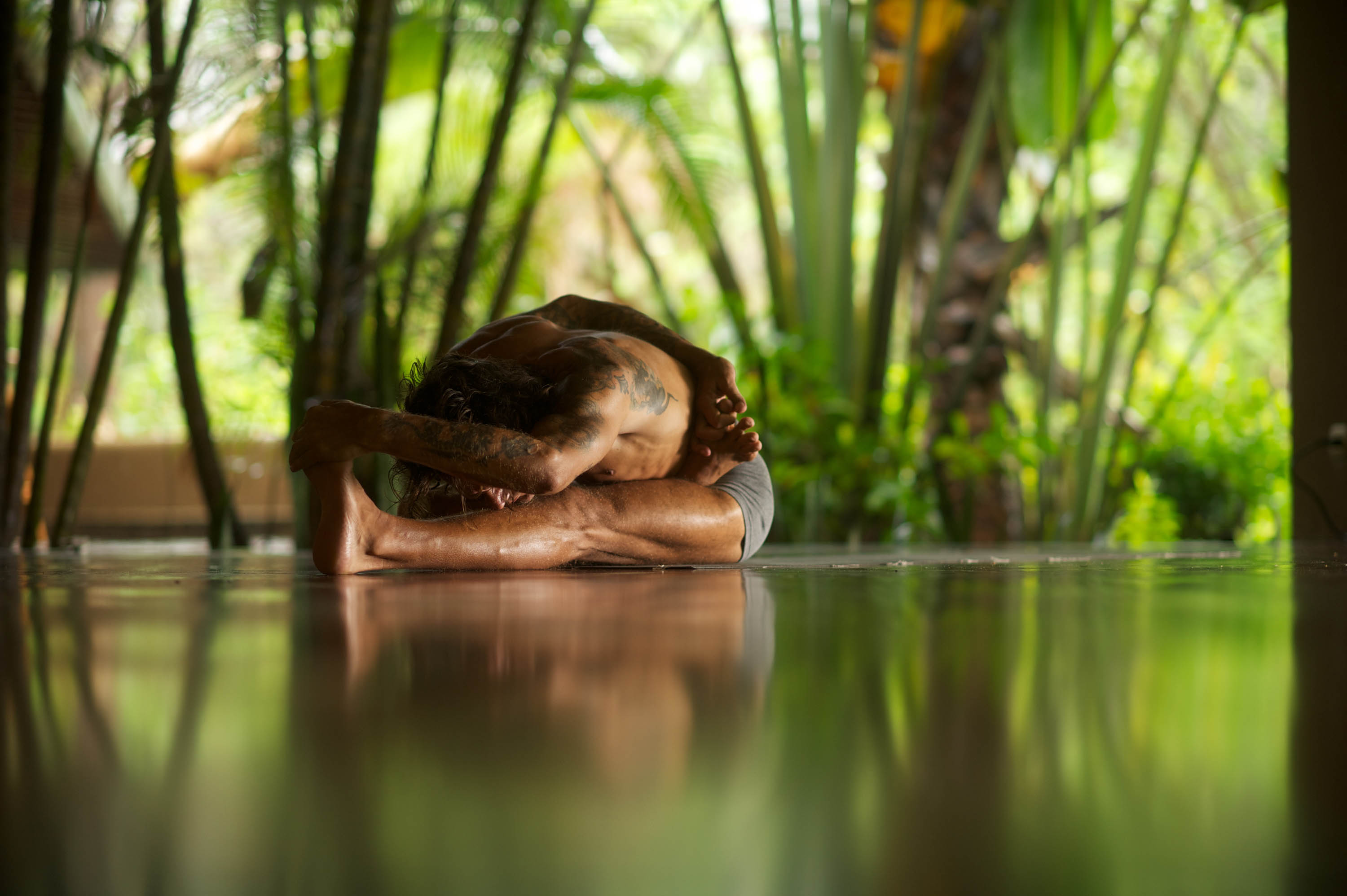 Why not try yoga on holiday?
Understand the benefits of yoga for yourself on a yoga holiday where you'll learn about it with expert guidance and tuition. You'll also benefit from an all-round holistic experience with meditation, Pranayama breathing, advanced spa treatments, delicious healthy cuisine and access to fitness classes and relaxing spa facilities to rebalance your mind, body and spirit.
Or if you'd rather increase your fitness on holiday and try a variety of different activities including yoga; Health and Fitness Travel's Fusion Fitness holidays are for you.  Try some yoga in a one-on-one lesson and receive personalised guidance or in a group class to rehabilitate and be inspired to continue your practise even after you return home.
---
For advice, guidance and booking visit www.healthandfitnesstravel.com or call 0203 3978891.
About Paul Joseph:
Wellness Travel Specialist and Entrepreneur, Paul Joseph, is the co-founder of Health and Fitness Travel, a global leader in wellness holidays worldwide. Always ahead of the curve in pioneering new health programmes that revive the soul, boost fitness or address serious health issues, the worldwide wellness tourism industry has now become a multi-billion sector, growing faster than travel in general. Paul has a wealth of PR, Marketing, Sales and Management experience in the health and tourism industry, consulting leading hotels on their wellness strategy and contributing regularly to broadcast and media interviews.
About Health and Fitness Travel
Health and Fitness Travel is a global luxury wellness travel company that originated in the UK in 2010 and is committed to providing healthy holidays that enhance and change lives. Created by Paul Joseph and Adam Heathcote as a result of their passion for health and fitness travel and offering bespoke holidays to improve people's well-being to lead happier and healthier lives.
Health and Fitness Travel offers clients a tailor-made seamless service with the very best health and fitness holidays, handpicked by its expert team, together with exclusive and added value packages with the best deals. As leading specialists, Health and Fitness Travel has also created their own collection of trademark healthy holidays in various destinations which include Fusion Fitness™ BodyBreaks™ and Discover Recover™, offering clients the best value and holiday experience. For more information visit: www.healthandfitnesstravel.com
Like us on Facebook
Follow us on Twitter (@hf_travel)
Follow us on Instagram
Join  us on Google+
Follow us on Pinterest