Every guy needs that one weekend to get away with pals. Somewhere different, and somewhere with a bit of culture goes a long way. But on top of that, think of a penthouse location to put you all in one luxury spot… Swagger and style as the base to go and explore the city. Successful night out guaranteed…
Take a look at our round up of penthouses from across the world to give you ideas for your next trip away with your group of close mates. They're adventurous, but if you are going to do it… why not?
Camps Bay Penthouse – Cape Town, South Africa
This ultra luxurious penthouse is the epitomy of opulence and style, with a glistening all-white interior, of silver. Spanning the top floor of a modern architecturally designed beach house, it is situated just across the road from palm-fringed Camps Bay Beach. Restaurants, cafes and cocktail bars are all within an easy walk. Owned by a former Springbok rugby player, it is perfect for sports fanatics who will delight in the museum of rugby paraphernalia adorning the three flights of stairs leading into the penthouse.
1 bedroom (Sleeps 2). Prices from £198 – £450 per night depending on season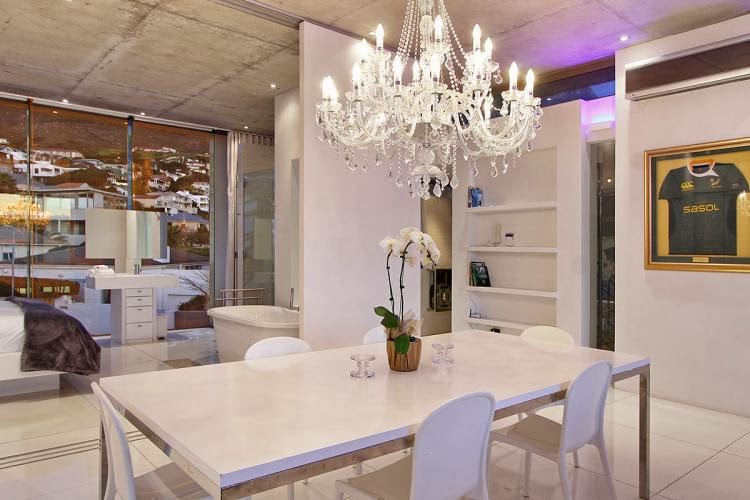 Opera Apartment – Madrid, Spain
This elegant and unique penthouse is located in the old Palace of the Countess of Medina, dating back to 1850. The penthouse (140m2) occupies three floors of the building, and was totally refurbished in August 2014. It is situated in the heart of Madrid in the district of Palace, where most of the most important buildings in the city are situated, including the Royal Palace and the Opera Theatre. Decorated by an interior designer, it is beautifully furnished with antiques. From the living room, the dome of the Teatro Real of Madrid can be seen.
3 bedrooms (Sleeps 6-7). Price from £2,107 per week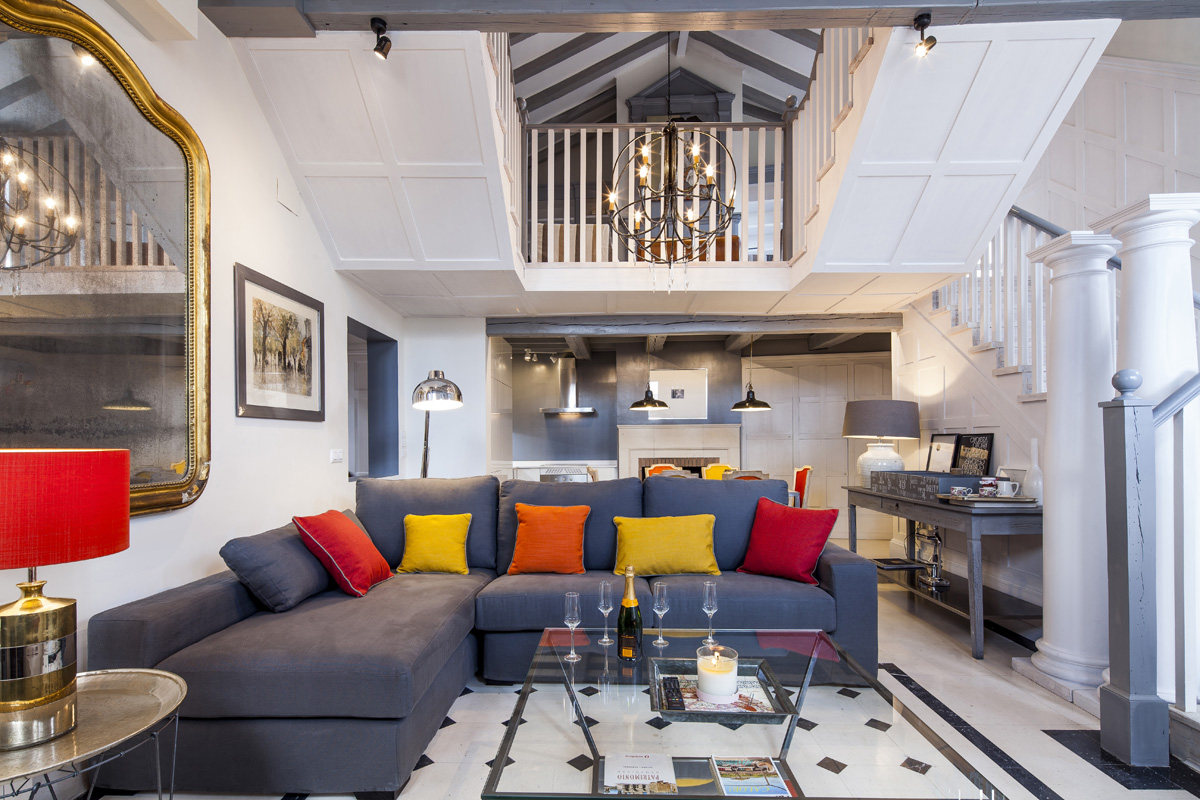 Via della Pace – Rome, Italy
This lovely penthouse apartment to rent sits in a unique position right in the heart of the historical centre of Rome, just a few metres from Piazza Navona. On the top floor of an elegant building, with lift, there are wonderful views over Rome.
2 bedrooms (Sleeps 4-6). Prices available on request.
Centrum Penthouse –Amsterdam, The Netherlands
This spacious penthouse apartment has been tastefully renovated by its artist owners, and featured in Dutch interior design magazines. It is situated in a quiet, wide street in the former historic Jewish quarter. It is a wonderfully central location for getting around Amsterdam on foot, with the Hermitage Museum, Rembrandt's House, the Jewish Historical Museum, plus a flea market and a farmer's market all within 8 minutes walk.
Entrance is through a sculpture garden, then two flights up to the spacious and stylish penthouse apartment (145m2).
1 bedroom (Sleeps 2-4). Price from £1,800 per week based on 2 people sharing.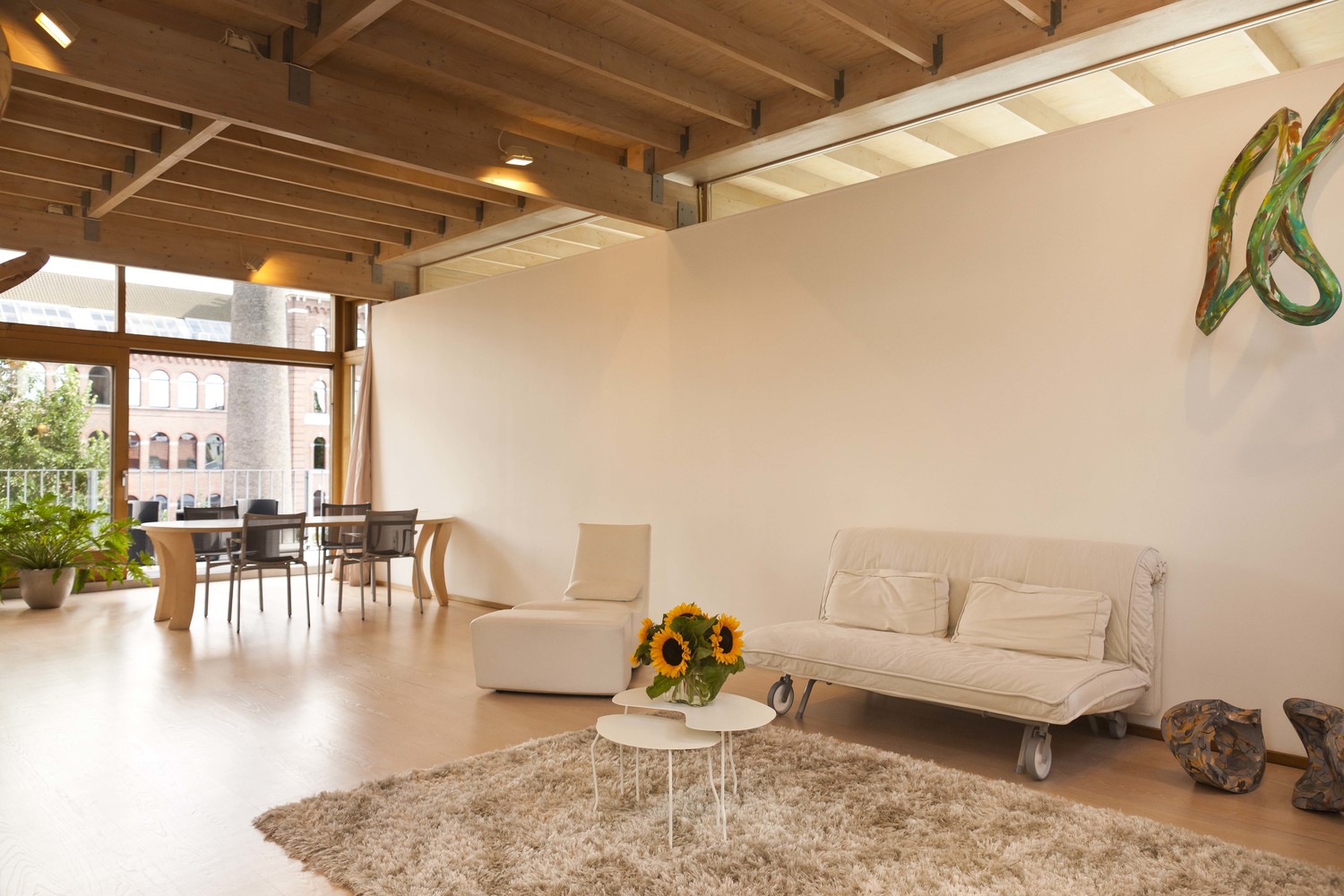 Quartermile Penthouse – Edinburgh, Scotland
The ultimate in luxurious living in Edinburgh, this 3 level, penthouse accommodation to rent is simply spectacular with unrivaled 360 degree views of the city – across to the Meadows, up to Edinburgh Castle and across to Blackford Hill, Salisbury Crags and Arthur's Seat. Occupying the top three floors of a glass fronted modern building, it is situated in The Quartermile, a prestigious, award winning development, boasting some of the most expensive and desirable real estate in Edinburgh. It is located just 10 – 15 minutes walk from the Royal Mile, and convenient for exploring all the main sights.
4 bedrooms (Sleeps 4-9). Price from £2,380 per week.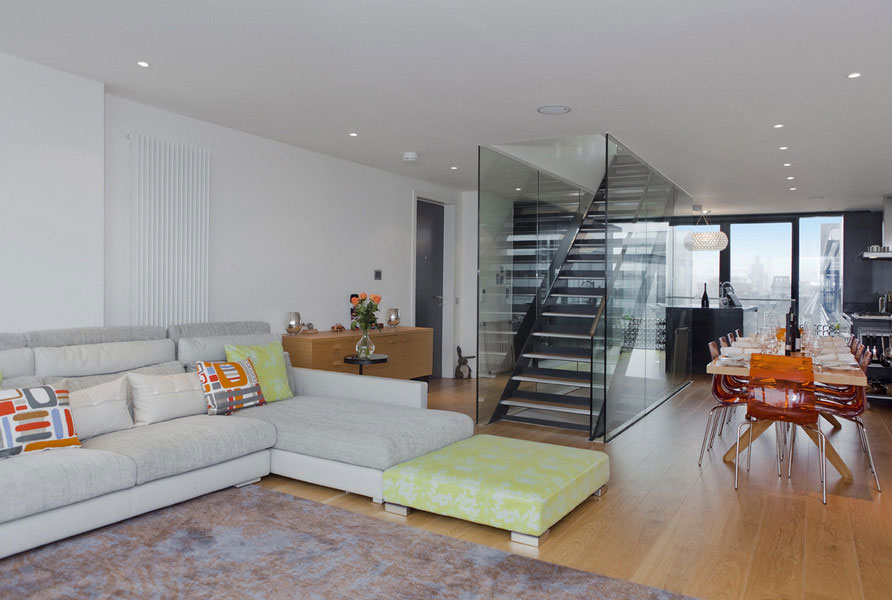 Tribeca Loft – New York, USA
This quirky loft apartment boasts light-drenched, airy spaces, original modern artwork and all the mod-cons anyone could wish for. Situated in the vibrant neighbourhood of TriBeCa in lower Manhattan, it offers amazing river views, an incredible modern design, luxurious amenities, and a wonderful collection of modern art pieces. Bordered by Canal Street, West Street, Broadway, and Vesey Street, the neighbourhood is also home to the Tribeca Film Festival. The apartment is on the corner of West Street and Hubert Street, an easy walk from the best restaurants and shopping.
2-3 bedrooms (Sleeps 4-6). Price from £9,296 per week.